Earlier this week music was leaked from Tyler The Creator's soon to be released album, Scum Fuck Flower Boy. The album release is causing enough hype in itself, but there are a particular set of lyrics he's heard rapping that has fans asking the question, is Tyler The Creator admitting he's gay?
Track no. 9 – "I Ain't Got Time"
Some are arguing that since Tyler is known to be such a troll and goofy dude, you have to understand there's probably a joke behind it. But, he continues in another verse.
Track no.7 – "Garden Shed"
These are some pretty open and telling lyrics that I'm not sure we can just pass off as a super in-depth joke. And the bread crumbs don't stop there – remember these tweets from 2015 & 2017?
The last image is a picture Tyler drew where there appears to be what is a rainbow colored  person stepping out of a door – potentially a closet – with the caption asking "Is it safe?"
Maybe we've just allowed his goofiness to mask what we've been ignoring all along. Maybe these are all promo tactics for when new music is on the way, I don't know. If Tyler is, in fact gay, he will have joined a few other artists in the hip-hop community who have come out as openly gay or bi (i.e. ILoveMakonnen, Frank Ocean & Young MA). Of course on Macklemore's "Same Love" he too rapped about having thoughts of being gay as a kid.
Atlanta rapper Young Thug has also been questioned a number of times for his fashion choices, calling his homies bae, to even calling R&B singer Jacquees "handsome".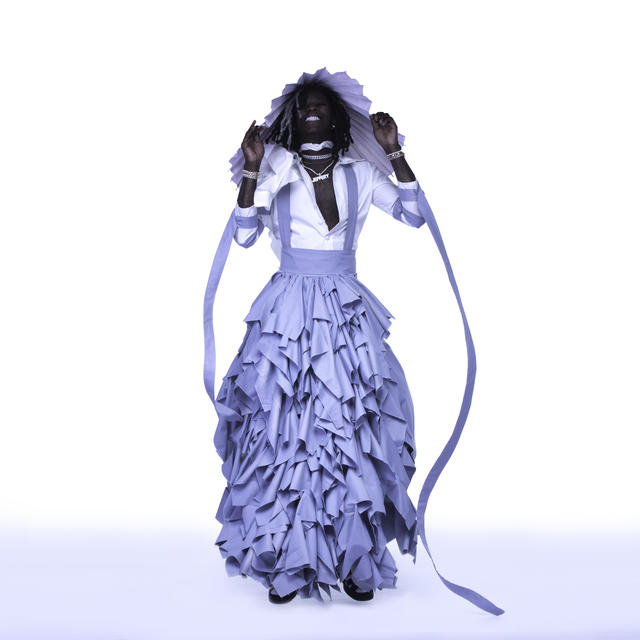 But to bring it back to Tyler, if this is his way of telling us that he's gay, good for him. You shouldn't have to hide who your true self is or live in fear of other people's judgements.
Definitely get in the comments and let us know what you think. Do you think Tyler The Creator is actually gay or is this right in line with all of the crazy things he does just to get a reaction? You tell me, cause the industry is a crazy place these days.
To stay up to date with all the latest hip-hop news, be sure to follow us on Facebook & Twitter. 
Comments
comments